Affiliated to CBSE Delhi, No.530151
St. Albans School
Sector-15, Faridabad, Haryana
St. Albans School
Faridabad
Introduction
St. Albans School was established in Faridabad in 1982. The school is located in Sector -15 and has been affiliated to the CBSE upto secondary level, since 1994.
The teaching of various subjects from class Nursery onwards is non-mechanical. The concepts of the subjects taught in school are made clear to the children in a manner that they get interested in these subjects.
We have the right atmosphere to teach your ward/s and enrich their growth.They learn through personal experience, an aroused curiosity and a sensitive response to the environment, which, we endeavour to make secure and familiar. We make them feel relaxed, stimulate them, encourage them and generate self confidence in them. We take personal care of your ward.
Lata Gautam Dev
FROM THE DIRECTOR'S DESK
"St. Albans School is our dream project. Our dream was not just to build a school but to create an institution to impart education to children in a proper manner. Each one of us here is whole-heartedly dedicated towards realising our dream and celebrating our mission."
FROM THE HEADMISTRESS
Our objective is to continue to do what we have always done – enriching the classroom experience and creating holistic learning experience. Discipline, values and integrity are the very foundation of our school. We aim to impart knowledge to our students and inculcate compassion, wisdom and humanitarian spirit in them. Here we encourage the students to dream beyond the Horizon, in consonance with the mission of the school, "Aapo Deep Bhava"
Veena Duggal
90
Teacher and Staff
There are 90 trained and educated teachers working in the school
1380
Student
1380 Students are studying in the school
13
Classes
The school is from Classes Prenursery - X
4
Labs
The school's Science, Social Science, Computer & Maths labs are fully functional
Facilities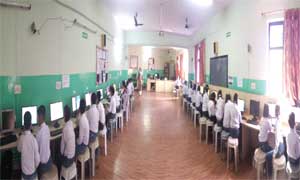 Computer Lab
Science Lab
Social Science Lab
Maths Lab
Library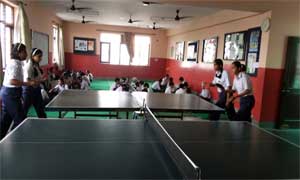 Sports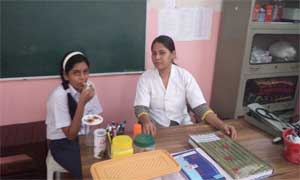 Medical Room
Art Department
Music Class
Seminar Hall